Join today
ALL DISCIPLINES Level 2 Home Study: Teaching Children
The purpose of this course is to give instructors a
simple overview of how children develop.

This is a starting point.


What you are going to learn
A few more words about this course
Children and families form an enormous and vital part
of our industry.

They are, in simple terms, our bread and butter; they
enable us to be in the places we want to be, living the
lifestyle so many people aspire to.

We need to be equipped to do the best we can do for
them. Teaching children is a valued and skilled job.
Throughout this course you will learn about:
Our roles and responsibilities as ski instructors

How children develop

Teaching considerations for children of different ages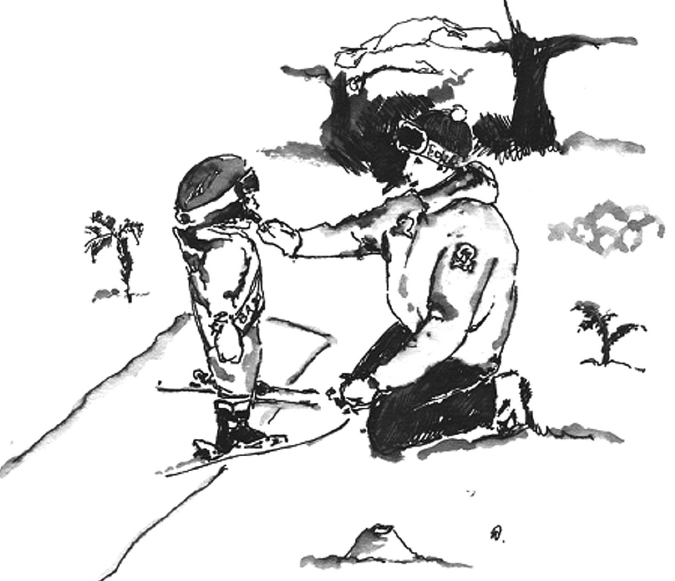 Helen Trayfoot
Helen Trayfoot
Helen Trayfoot

Helen Trayfoot

Helen Trayfoot
Helen Trayfoot
Helen Trayfoot
About the Author:

Helen Trayfoot has worked as a ski instructor all over
the world. In the United States of America she worked
at Smugglers Notch resort on the East Coast which
has one of the premier children's ski schools in the
USA. She also worked on the Children's Programme
with Neige Adventure in the resort of Huate Nendaz in
Switzerland.

Other countries where Helen has worked include New
Zealand, Italy, France, Andorra, Scotland and various
UK artificial slopes and indoor snow domes.

In 1994 Helen's first book about teaching children to ski
was published called Head Shoulders Skis and Toes.